Library Board Names Mike Driskell Executive Director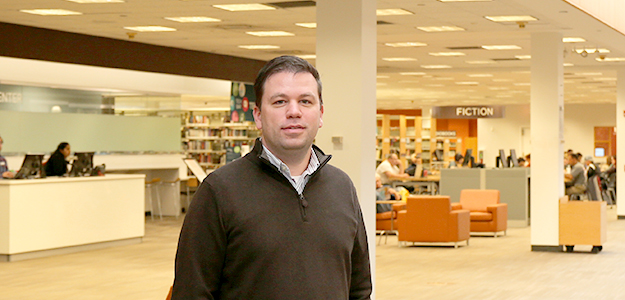 The Arlington Heights Memorial Library announced the appointment of Mike Driskell as the new Executive Director following a unanimous vote by the Board of Library Trustees at its regularly scheduled meeting on Tuesday, November 20.

Driskell "is the best leader for our library," said Board of Library Trustees President Debbie Smart, "His honesty, integrity and demonstrated work ethic are impressive. The board has the utmost confidence in Mike Driskell as a person who has the vision, values, professionalism and dedication to continue moving the library forward in addressing the needs of our community."

The board engaged executive search firm John Keister and Associates in Vernon Hills to conduct a national search to fill the position in June 2018. Keister worked with the board to present a group of four finalists earlier this month.

A 13-year veteran of the Arlington Heights Memorial Library, Driskell has served as the interim executive director since September 2017. He was named the library's director of administration in November 2016, following 11 years of service as the information technology manager. Driskell has an undergraduate degree in computer information systems from Elmhurst College and is enrolled in the Master of Library and Information Science program at Dominican University.

An Arlington Heights resident since 2005, Driskell is an active member of the Arlington Heights community and served as the 2017 chairman of the board of directors at the Arlington Heights Chamber of Commerce.