Library volunteers recognized for 'making a world of difference'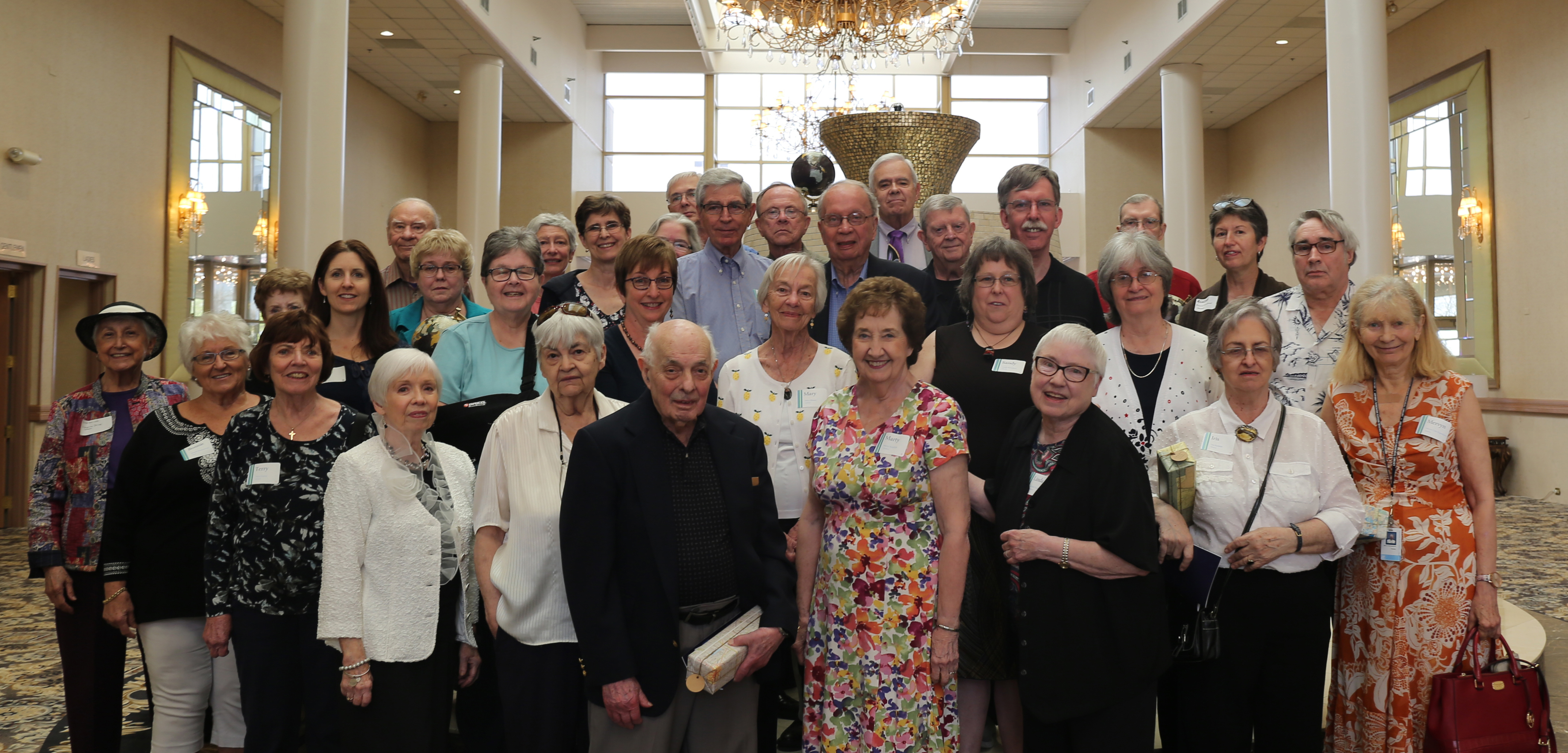 "Making a World of Difference" was the theme of the Arlington Heights Memorial Library's Annual Volunteer Recognition Luncheon, which honored the library's 426 volunteers who contributed 28,413 hours of service in 2017.
"We've been able to maintain our imagination and stretch our excellence," said library board president Debbie Smart to a large gathering of volunteers on Tuesday, May 8. "We're bigger and better than ever and that's because of you."
The afternoon served as a reminder of the world of difference that each volunteer has made at the library.
"Volunteers are not in this for the recognition," said library Volunteer Coordinator Kelley McCoy. "They just do it because it's in their hearts."
Funded by the Friends of the Library, this year's gathering honored those who volunteer in all areas of the library including the English as a Second Language (ESL) office, Kids' World, genealogy, the Senior Center, the Friends of the Library and the bookmobile.
Thirty-one volunteers received special recognition for achieving Hours of Service milestones from 500 hours to 16,500 hours. Years of service were also recognized and spanned from three years to 35 years of service.
The top honor of the day went to Al Hong, who was named Volunteer of the Year. This one-time award is given to the volunteer who has contributed the greatest number of hours during the previous year but has not previously received the award. He earned Volunteer of the Year for contributing 322 hours of service in 2017 by working in the library's ESL office.

"[Volunteering] lets me have a chance to encourage younger people and newer immigrants in our community," he said. He began volunteering at the library in 2016 and hopes that by displaying the importance of volunteering, his younger acquaintances and family members will follow his lead and volunteer as well.
Those who have worked with him spoke positively about his time at the library.
"I had the pleasure of meeting Al Hong at one of our volunteer meetings this spring," said ESL Coordinator Tracy Karim. "Hearing him speak about his experience with tutoring our ESL students, and his obvious passion for helping them not only to improve their English language abilities, but also with so many facets of life, literally brought tears to my eyes. He so deserves this award."