Make a bid to own a Piano Project piano - through Nov. 12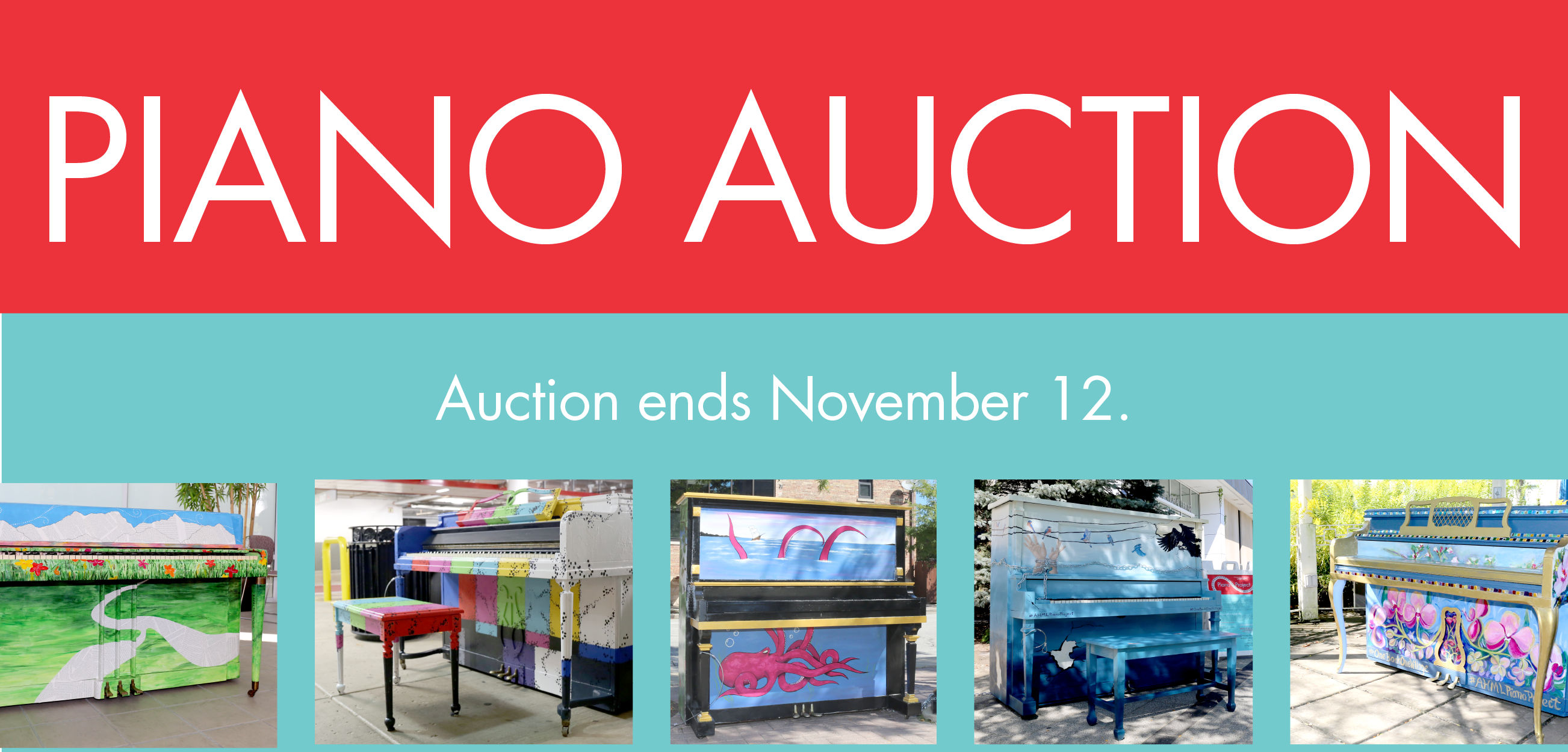 Get ready to bid and continue the art and music of The Piano Project! Beginning November 1, check out the eBay auction to make a bid to own one of these five pianos for your home, business or organization.
All pianos were custom-painted for The Piano Project by accomplished area artists. They will be available on eBay through Monday, November 12. All piano bids start at $99. Information about the condition and playability of each piano is in its eBay listing.
Get one-day free delivery! If you are available to receive the piano at your location from 8:30 a.m. to 12:30 p.m. on Saturday, November 17 (this timeslot and day only), delivery will be free within an 8-mile radius of the library (500 N. Dunton Ave., Arlington Heights). Any delivery outside of this time frame is the responsibility of the auction winner. Pianos must be professionally moved from the library to your location by December 1.