Messages of peace from Africa to Arlington Heights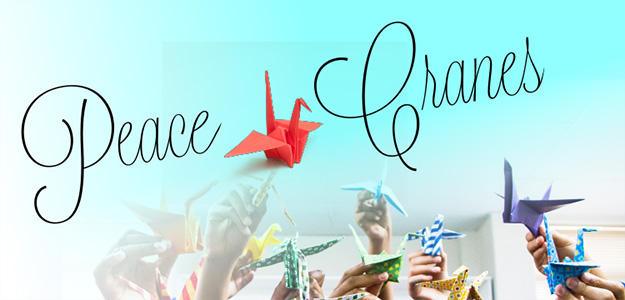 Wings of hope took flight this fall as young visitors to the library and students in Cape Town, South Africa exchanged messages of peace by creating and trading origami paper cranes in a global initiative known as the Peace Crane Project. The cultural exchange aims to connect children from around the world through the arts and promote peace and understanding.
For library visitors, the experience began in September when a DIY drop-in art station was set up in Kids' World, which provided the supplies needed to fold a paper crane or dove. While creating their origami, children were invited to make a peace pledge that stated, "Each crane I fold encloses a thought, a hope, a wish representing my commitment to peace." Some 50 paper cranes were collected at the library and then mailed to the Loreto Primary School more than 8,000 miles away in Cape Town.
There, students had also created origami cranes – destined for the Arlington Heights Memorial Library! On International Peace Day, their teacher emailed the library, "We send messages of peace from our small seaside town at the southernmost tip of Africa. We are thankful to have an opportunity to reach out in solidarity with our brothers and sisters around the globe."
The paper cranes arrived at the library from South Africa in late October. Most came with handwritten messages of peace for their friends in Arlington Heights:
"Peace is the way of living life."
"Peace is not bought it's given."
"Be the change you wish to see in the world."
The Cape Town peace cranes were on display in December 2017 at the library.