Last Saturday we had a "Making Ramen Healthy" program.
We learned how to take regular ramen like this,
and turn it into this.
How did we do such a thing?
We started with a single serving of noodles (those bags contain two!)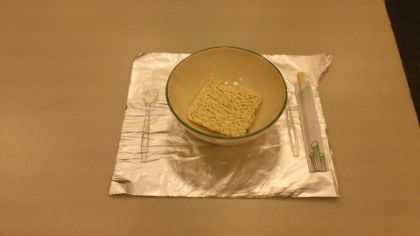 Then we made our way to the awesome veggie table where we had items for the broth like, low sodium soy sauce, milk, low sodium miso paste, and dried seaweed. We also had some very yummy add-in's like, mushrooms, bean sprouts, pepper strips, bamboo shoots, green onion, watercress, fish cakes, and pork.
Then we got to work on cutting up our vegtables!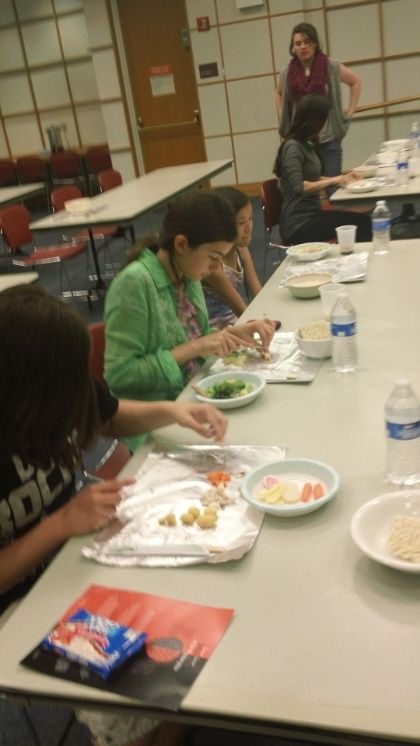 Then we added some very hot water, added in what we wanted for our broth and then covered it.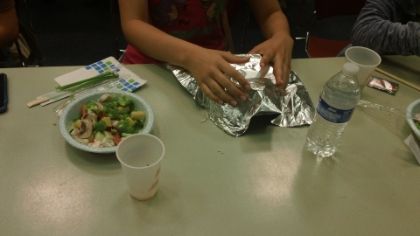 After about two minutes, we added in the vegetables and covered it back up for one more minute. Then we removed the tinfoil and Voilà!!
Yummy healthy ramen!
We also learned about the history of Ramen, how it actually originated in China, before coming to Japan and being changed to the ramen we know today. We watched a short video that showed what it is like in an actual Japanese ramen shop.
We had a fun and crazy time making our ramen healthy!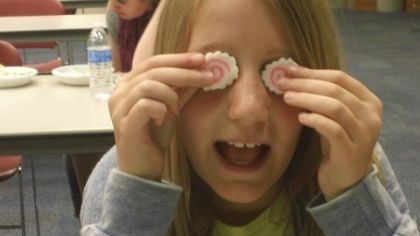 Share in the comments what some of your favorite things to add into ramen are!